Nationally-acclaimed performance artist Jade Esteban Estrada will perform a solo show called "ICONS, The Lesbian and Gay History of the World, Vol. 1" tonight at 6:30 p.m. in the EMU Ballroom.
The event is free and is sponsored by the ASUO Multicultural Center, MEChA and the Lesbian, Gay, Bisexual, Transgender, Queer Alliance.
In his show, Estrada will enact roles of queer icons, including the Greek poet Sappho, Michelangelo, Sylvia Rivera, Ellen DeGeneres and Oscar Wilde.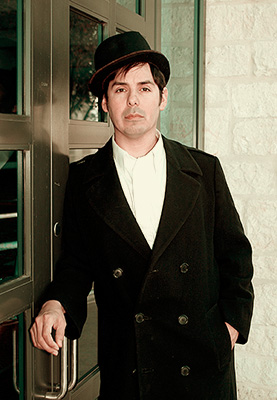 Photo by FADELA CASTRO

NBC News calls Estrada "America's Prince and Pride," and critics around the world have compared him to Andy Warhol and Billy Graham, according to a press release by event sponsors.
Estrada began touring his one-person show in 2002. The show's sequel, "ICONS, The Lesbian and Gay History of the World, Vol. 2," won the 2004 Audience Favorite Award in Solo Performance at the Columbus National Gay and Lesbian Theater Festival and garnered several other awards. He starred in the hit Latin show "Tortilla Heaven," written by his sister Celeste Angela Estrada and directed by his brother David Miguel Estrada.